Westone Genesis bass (XA6520)
Body - Canadian Ash (Transparent Walnut and Burgundy finishes - XA6520TWA and TBU) or Poplar (Burgundy Pearl finish - XA6520BUP), canadian Hard Rock Maple neck, Rosewood fingerboard, graphite nut. 24 frets. Scale length not mentioned in the Limited Editions catalogue. Magnabass III and IV pickups. Master volume and two tone controls, Magnacast bridge.
Same body shape as the Genesis I and II 6 strings, but the headstock is the same shape as on the Thunder series.
First appears in the April 1987 US pricelist at $569 as the Genesis II bass (The catalogue calls it 'Genesis bass'), priced at $525 in the sept 1987 pricelist, also appears at the same price in the Jan 1988 pricelist
Thanks to Kevin Ross for these pictures -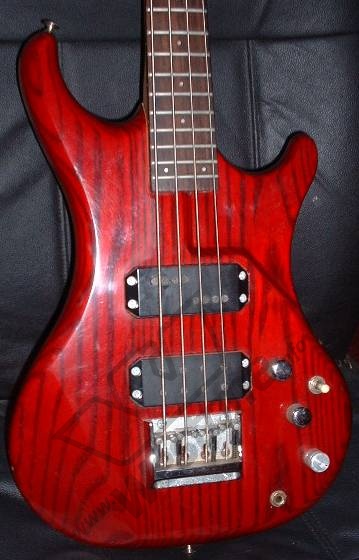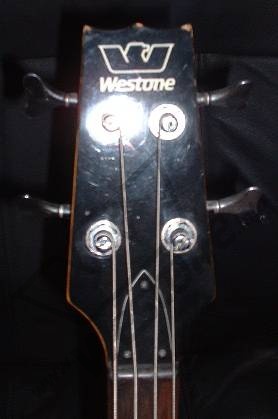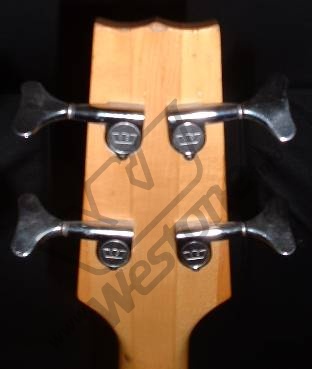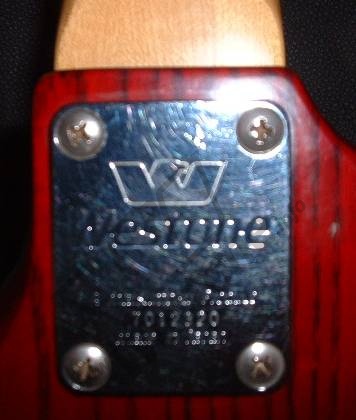 Thanks to Dean Tucker for these pictures: